Lessons are once a week, 2 hrs long

All class teachers are full-time employees, many are 1st Class Honours 

Most teachers are MOE registered

All lesson materials are provided 

Fees are collected every 2 months (8 lessons)
Experienced Teachers
Our selection of Chemistry tutors possess impressive credentials as they have either achieved upper class honours in their bachelor's degree or went on to graduate studies. Furthermore, they boast at least 5 years' worth of teaching expertise and are proficient at handling students at all levels.
Comfortable Classrooms
We believe that a conducive study environment is equally important for learning. This translates to comfortable classrooms found at our centres that are wide and airy. The tables and chairs can also be easily rearranged to cater for both individual learning and classroom discussions. We have also installed HDTVs inside the classrooms so that students can have a clear view of any online handouts or notes used for the lessons.
A Well-Planned Syllabus
A comprehensive lesson is not possible without a well thought-out syllabus for students. We carefully hand-pick a panel of knowledgeable teachers with some publication experience to write out and review each lesson plan. The standardised lesson plans are then disseminated to all of our teachers to ensure that quality is not compromised.
Student Improvement
The main objective at The Chemistry Lab is for students to improve and do well in examinations. Regular monitoring of our students' learning is accomplished through our simple yet effective performance tracker. This provide our teachers with information to make the necessary changes to the curriculum and ensure our students' success both during the lessons and in examinations. Parents will also be notified about their children's progress to have a peace of mind.
"Thank you so much! I made it! I've made it to NUS"

Janice Tan

VJC
We provide 2 kinds of classes, the (1) Standard Class & (2) Practice Class. 
Standard Classes: We can start a new class with a minimum of 3 students. We also keep our class sizes small and limit them to a maximum of 7 students. Our standard classes revolves around an inclusive syllabus that supplements what is being taught in school. Students are provided with a copy of the lesson materials as well.
Practice Classes: Our practice classes differ from standard classes where students are required to employ what they have learnt in class to solve questions. These questions are compiled from school papers and publications and vary in difficulty level so that students of all levels can handle the appropriate difficulty level based on their aptitude. Teachers will also be available to guide the students through any problems that they may encounter.
All classes are once a week, 2 hours long

Fees are collected every 2 months (8 lessons), and are collected 3-weeks in advance
One-time $40 registration fee & $60 materials fee for new students
Payment by cash, cheque, or ibanking (using PayNow or FAST transfer)
1st month is considered a trial period, students may stop at anytime (unused class fees will be refunded)
Primary 1,2,3,4
$

320 / 320

Practice Class / Standard Class

Per Month
Primary 5,6
$

320 / 380

Practice Class / Standard Class

Per Month
Secondary 1,2,3
$

320 / 380

Practice Class / Standard Class

Per Month
Secondary 4,5(NA)
$

320 / 420

Practice Class / Standard Class

Per Month
JC 1
$

380 / 420

Practice Class / Standard Class

Per Month
JC 2
$

380 / 420

Practice Class / Standard Class

Per Month
Smaller class sizes for more individualised attention
Experienced full-time teachers
Clean, comfortable classrooms with HDTVs & projectors

Short, bite-sized lessons goals 

Quick marking & response times 

Repetition and revision every week 

Extra practices from weekly homework
Lesson Breakdown
Lessons are broken down into (1) teaching of individual topics (2) practice tutorials and (3) Q & A sections. We like to begin our lessons with topics that students have already learnt in school to reinforce their understanding of the concepts. This also allows our tutors to fill in any missing gaps that school teachers may have failed to cover in detail due to various factors like time constraint. The subsequent section of practice tutorials will allow our tutors to grade students' work and identify any issues arising from it. The last section of Q&A will be a good opportunity for students to get their questions answered. Occasionally, our tutors may also get students to stay behind after class to provide individual critique or assessment if necessary.
Cirriculum Goals
Our endeavour to empower students to pursue continuous learning has resulted in our tireless efforts to find out how to keep students interested and intrigued with Chemistry. We support our students in maintaining these high levels of interest in the subject by relating Chemistry to real life situations as well as showcase the practical aspects of it. We also ensure that students do not get overwhelmed by the high workload through interactive learning rather than giving excessive amounts of homework. However, we still keep students ready for examinations via practice papers and tutorials. Students who go through our curriculum will feel more reassured and self-sufficient to do well in their examinations.
Our Commitment To You: Excellence In Teaching
Education is the key to unlocking a bright future. We have dedicated teachers who serve to inspire and encourage students to stretch their minds and tap on the limitless potential to not only do well in their Chemistry exams but also in life
Students will have access to our common pool of Chemistry materials in the form of handouts, notes and presentation slides as well as practice papers which have been vetted thoroughly by our team of professionals. Teachers are also trained to get students to think out of the box that go beyond textbooks but are equally well prepared for their national examinations, regardless whether it is for their 'O' or 'A' levels.
After many years of teaching and feedback from students and parents, we have identified and kept to an ideal class size of 3-5 students, with a maximum of 7 students on our most sought-after class session. This sets us apart from other tuition centres with large class size which do not provide the kind of focused attention for individual students. Students also feel at ease with a more intimate setting with their peers and are more driven to speak up during group discussions.
A smaller class size also allows teachers to build better rapport with students and serve as a mentorship figure for students that goes beyond academic learning. We have received feedback that students love to approach our teachers for any guidance and support for problems that they may encounter in their daily lives. With such a system in place, students actually learn better and faster which translate to excellent examination results.
The purpose of our Teacher-Student Meetings is to address any personal problems or concerns of individual students in a 1-1 setting. We highly value every student's input and feedback but also understand that certain students may be reluctant to seek clarifications to their doubts in front of their peers. These meetings give students ample space and comfort to seek any help or guidance in problematic areas and allow teachers to provide personalised feedback too.
These meetups also help to promote mutual trust between the teachers and students. This will further provide assurance to students that our teachers will always be there for them when in need.
Monthly Personalised Teacher-Students Meetups
Duration of each meetup is approximately 20 mins long
Teachers to provide independent critique for students
Regular mentorship with students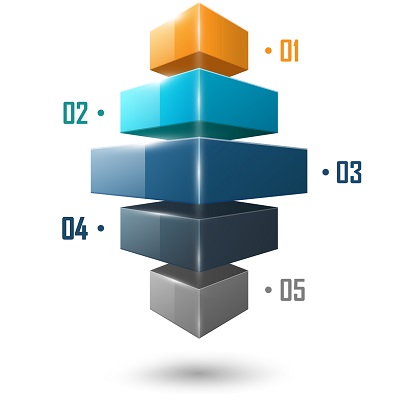 5-Tier Syllabus Fits All Students
We have developed an extensive curriculum called the 5-Tier Syllabus to aid students of all levels. The idea is to provide students with the appropriate materials and practice of varying difficulty levels from basic to advanced levels according to their individual learning pace. This will help to instil confidence and interest in weaker students at lower tiers while still challenge stronger students appropriately at higher tiers. We have found that this has worked perfectly in our classes where students walk out of the classrooms feeling accomplished.
We conduct regular assessments of our students and will allow them to progress to the subsequent higher tiers when they have attained a certain level of competency. Our students have seen marked improvements in their Chemistry examination results after joining us and going through our unique curriculum.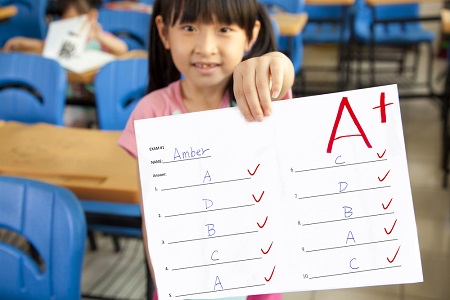 Monitoring Every Student's Progress
We understand the importance of tracking every student's improvement regularly. This allows teachers to recognise and pinpoint areas of weakness of their students and rectify them accordingly. Our teachers make use of students' interactions and group discussions in class as well as tuition homework to record their progress. If the need arises, students may also be asked to attend remedial lessons to keep up with the syllabus.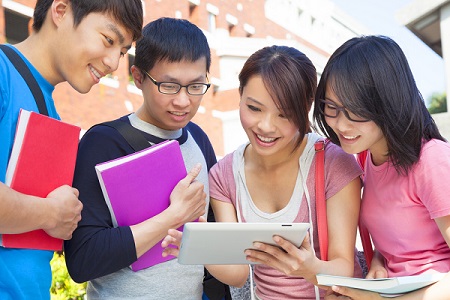 Class Whatsapp Groups
We always create Whatsapp groups for our students where they can seek help or ask any questions. Our teachers will actively manage any discussions within the group and provide prompt answers to students. We tend not to restrict the groups to discuss only about Chemistry related topics so that students can catch up with their peers. This can help strengthen the bond between students in our classes and promote self-learning and revision groups with each other.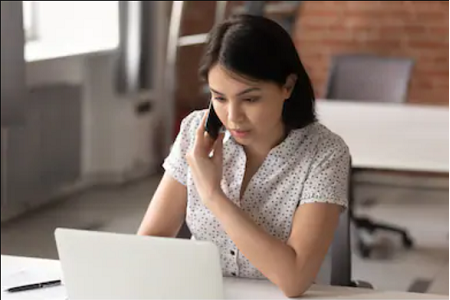 Contacting Parents
Parents will be notified of their children's progress about 2-3 times every quarter. We do this to keep parents worry-free and know that their children are safe under our care. Parents are also welcomed to provide feedback with regards to their children's developments in school.