We also offer home tuition as an alternative to our Chemistry group class due to the countless queries from parents that prefer personalised tutoring for their children. Our home tuition services have since grown to rival our group classes, where we have students from all over Singapore coming to us to help them understand Chemistry better. Our students have a high success rate of outperforming their peers in examinations due to our dedicated team of teachers.
Each session is 2 hours long, once a week
Students receive dedicated attention
Huge improvement in grades
Our teaching staff are 1st Class Honours degree holders (ask for our certs)
Our home tutors also conduct group classes at our centres
Lessons are based on our Intensive Syllabus structure
All printed lesson materials are given
Professional Full-Time Tutors
Our team of home tutors are highly accredited as they hail from top universities across the world. Majority of them have also received scholarships for their further studies and have graduated with good Honours. We only accept full-time tutors and most of them have been teaching for 7-15 years. Our teachers are highly sought after due to their affiliation of being registered with MOE.
Improvement In Results
Students who join us have seen significant progress in their understanding of Chemistry and went on to score in their examinations as students receive dedicated guidance from our teachers on a 1-1 setting and lessons are streamlined to target specific areas of weakness. Together with our established methodology of teaching and comprehensive curriculum, students find themselves gradually developing a better grasp of the subject and that usually leads to an improvement in their grades.
Specialised Lesson Plans
Every student will receive a specialised lesson plan that has been deliberated designed according to their personal needs. Our teachers will also observe the learning pace of their students and make the necessary changes to the study plan to ensure that students can learn effectively. At the same time, the learning materials supplied by us are the same as the Intensive Syllabus used in our group class. Supplementary handouts may also be given based on the student's competency level.
1-to-1 Classrooms Available
We understand that certain circumstances may not permit a conducive environment for learning at home, which is why we also open up our classrooms for students to receive private tutoring. No additional cost will be incurred when using the classrooms (however availability is on a case by case basis). The classrooms at our centre are able to provide a peaceful and cosy atmosphere that are suitable for teaching and learning.
Find a Home Tutor
Speak to us (click the Whatsapp icon) or fill up your request below. We will respond (within 1 day) to help you find a suitable tutor.
Please also tell us your (1) location, (2) available days & time for classes (eg. Mon 3-7pm), and (3) briefly about your child's personality.
Our rates differ for (1) Main Teachers and (2) Standard Teachers.
Main Teachers: have been in the education industry for more than 10 years. They are the subject matter experts and their expertise in teaching Chemistry is second to none. Many of them have been awarded with college scholarships and are registered with our Ministry of Education. Our Main Teachers usually charge a premium for their services.
Standard Teachers: have been teaching for a minimum of 5 years and possess a bachelor's or master's degree in their field of study.
Lessons are once a week, 2 hours long
Fees are collected every 1 month (4 lessons), and are collected 2-weeks in advance
One-time $40 registration fee & $60 materials fee for new students
Payment by cash, cheque, or ibanking (using PayNow or FAST transfer)
1st month is considered a trial period, students may stop at anytime (unused class fees will be refunded)
Why do the fees vary between tutors? 
Every Chemistry teacher under us have their individual expertise in the delivery of lessons. They also have a distinct set of personal credentials over the course of their career. What distinguishes the different pay grades of our team of tutors can be narrowed  down to (4) main criteria for consideration. The better scores of each individual criteria, the higher the calculation of the fees:
Percentage Improvement of Grades
Years of Teaching
Testimonials from Parents
Academic Credentials
(1) Improvement of Grades
At The Chemistry Lab, we take the progress of every student seriously. That is why the focus of our teachers is not only to help students acquire better understanding of the subject but to achieve better grades with every upcoming examination. Teachers, whose students have shown greater improvements in their grades, are therefore more sought after and enjoy higher teaching rates.
(2) Years of Teaching
The experience level of our teachers is taken into account to determine their pay grade. Teachers who have taught in mainstream schools or have been teaching for more than 10 years will naturally be able to charge higher rates. Nonetheless, we only accept teachers who have at least 5 years of teaching expertise and can commit full-time to us. Though this does not necessarily hold true for teachers across the board, but we do notice that teachers with greater experience level tend to have students who perform better generally.
(3) Testimonials from Parents
We frequently receive good testimonials from parents whose children have seen a significant improvement in their grades upon joining us at The Chemistry Lab. This is in addition to us reaching out to parents to enquire about the delivery of lessons by our teachers. During our conversation with parents, we want to find out about the (a) effectiveness (b) professional conduct, and (c) students' perception of our teachers and the lesson itself. Teachers who receive positive feedback and reviews from parents and students will be rewarded with better wages.
(4) Academic Credentials
Our teachers usually have impressive credentials. Some of the most reputable global universities can be considered as their alma mater during their pursuit of studies. In fact, a great number of our teachers were previous scholarship recipients as well and have graduated with good honours. All these will be taken into account when we look through a teacher's CV to decide the appropriate salaries.
Home Tuition Students Results

(2020 Exams)
74% O-level students scored A1 or A2
51% A-level students got an 'A'
*Figures only apply to students learning with us the entire academic year
Students enjoy personalised attention
Lessons are designed based on student's areas of weakness
Students experience faster progress in Chemistry
Professional qualifications (Good Honours in university)
Identical extensive syllabus as group classes
All study materials are given
Lesson Breakdown
Every home tuition class uses our carefully crafted syllabus programme but are modified accordingly to match with every student's learning ability. Each lesson can be broken down into 3 components: (1) teaching of concepts and topics, (2) tutorials questions and (3) Q&A and discussions. We have structured our lessons to closely follow the syllabus at school and use the opportunity to work on the understanding of recently introduced topics or concepts. This helps in memory retention of the new knowledge picked up over the course of the subject. Tutorial questions will be given to test a student's understanding of the different topics. Subsequently, we will go through with students any marked assignments and learn from their mistakes so that they can apply their knowledge effectively for future assignments and in the examinations.
Cirriculum Goals
After being in the education industry for many years, we have come to realise that having an inclusive curriculum have allowed us to effectively raised the teaching standards of our team. Our curriculum is designed for two main purposes. One is to ignite the passion for Chemistry in our students and the other is to excel at their examinations. Even before students join us at the beginning, our curriculum has already began for them. We always request for examination scripts of previous semesters to better understand the needs of our students and where they are lacking. A lesson plan for the student is then formulated so that students have their foundation in Chemistry worked upon early on. Together with interactive learning tools and aid, students will start to appreciate Chemistry and get interested in the subject. Subsequently, our curriculum redirects the focus to the application of knowledge acquired for the student's school examinations. This explains how our students have exceeded their own expectations when they receive their exam results.
Our Promise To You: Dedication & Accountability
We employ the same teachers who conduct group classes for our home tutoring services. Just like our group lessons, our teachers show equal dedication and accountability to all of our home tutored students so that you have a peace of mind. We pride ourselves to be responsible and responsive to parents and provide value to your children.
From the moment of our first phone interaction, we will go out of our way to find out all your needs and do our best to accommodate to specific requests. Our customer care personnel will ensure that all the relevant information is passed on to our administrative staff, who will then proceed to find potential tutors who fit your criteria as closely as possible. We may even follow up with further calls so that our main teachers can handle any specific questions that our customer care staff may not have the answer to. Beginning from choosing the appropriate teacher, to the arrangement of the initial lesson, and the formulation of a suitable lesson plan ― our team will be present to take charge of your child's every needs.
Over 30 Chemistry teachers to choose from
A central committee of Principal Teachers to manage our curriculum
All teachers are university degree holders
A bulk of our teachers graduated with 1st class honours (ask for our certificates)
Our team has 5-18yrs of teaching expertise
Highly Qualified
We have a stringent selection process to recruit teachers of the highest calibre. All of them have to not only graduate from university but have also attained the highest accolades in their academic journey. This is just a stepping stone to join our team of highly qualified professionals. Each teacher are also subjected to quarterly reviews based on their students' performance and feedback from parents. These measures are necessary to ensure the quality of our teaching as our teachers will always be at the top of their game. In addition to their teaching capabilities, teachers are further renumerated when they go the extra mile for students beyond just the basic teaching.
Very Experienced
All teachers have to teach for at least 5 years in Chemistry as a perquisite to join us. This ensures that our teaching candidates are not only the subject matter expert in Chemistry but also are able to deliver the lesson effectively. We also provide in-house training and orientation to all our newly recruited teachers to familiarise them in our intensive curriculum plan and to impart our tried and tested methodology of teaching. This helps to align all our teachers, regardless of the time they joined us, with the professional standards that we have established for our team.
Each Child is Supported by Our Entire Team
At The Chemistry Lab, we have dedicated staff to take care of every student who seek our home tutoring service. Besides the selection of a suitable home tutor for each child, we also have a principal teacher who will be designated to oversee the proper delivery and conduct of the lessons. Each of our principal teachers will work closely with other teachers to ensure that an appropriate lesson plan is created and carried out. Certain milestones and targets of our tutors are also monitored by our support staff and reported to our supervisors for follow ups. If any tutors apply for medical leave, we will immediately assign a replacement tutor to cover for our colleague so that continuity of lessons can be maintained. That is our commitment to you and your child.
We realise that students have seen the most results when their parents are equally committed to provide a listening ear and keep track of their academic development. That is why we reach out to parents to give timely updates on the progress of their child every month and notify them of any concerns that may come up over the course of the lessons. Sometimes, we may invite parents to come down to our office or centres so that we can discuss about critical obstacles in the way of the child's learning and offer solutions to help them improve. We trust that alignment of expectations among the teacher, parents and child is crucial for effective learning to be carried out.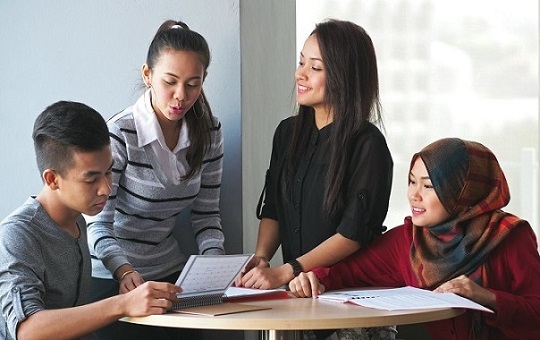 If you would like to ask about the possibility of home tuition, call us at 6475-0624 (we are open everyday, including public holidays). We will explain our Home Tuition programme works. Whether you want to know how to select a teacher, or whether you simply want to ask about our schedule, our tuition coordination team is here to help you.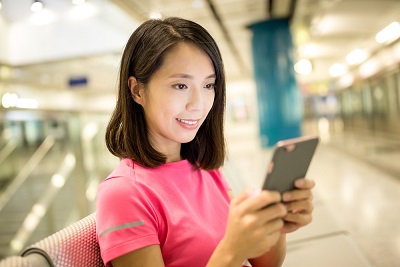 Whatsapp Group With Parents
A Whatsapp group chat will be created upon the signing up of the student with us. This allows us to keep parents posted on the latest developments from time to time. We have discovered this to be effective in getting students to submit their homework on time during each lesson and for parents to be in the loop for any changes in terms of scheduling or alternative arrangements.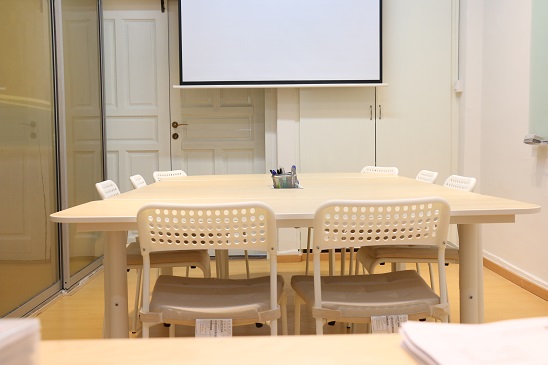 Re-Join Goup Classes
We also offer home tuition students the opportunity to transfer to our group classes conducted at our centres once they are up to speed with the curriculum plan. Group classes provide an avenue for active class discussions among their peers and creates greater exposure to a variety of questions encountered by students. The cost of group classes is also cheaper than home tuition.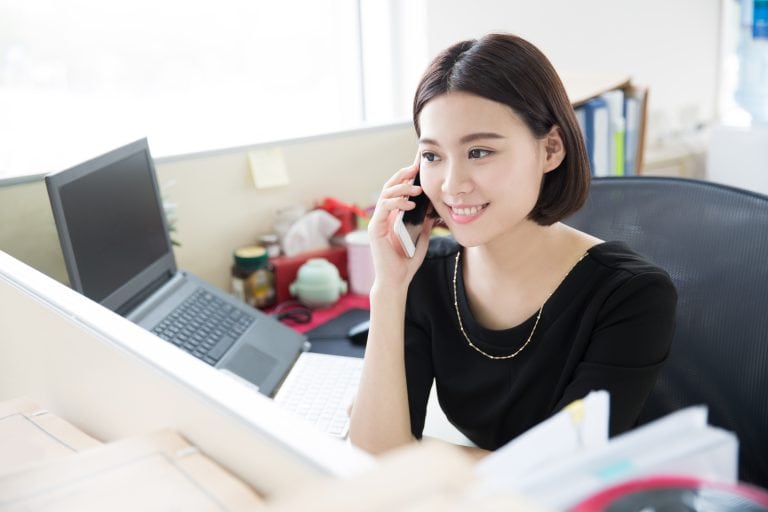 Quarterly Parents Feedback
Our team at The Chemistry Lab will contact all parents every quarter to obtain feedback or concerns about the classes. We also use this opportunity to assess the tutor in (1) punctuality, (2) aptitude of teaching and (3) responsibility. We want to find out if the tutor has been able to deliver the lessons successfully and is able to help your child. We may also switch tutors if the need arises.